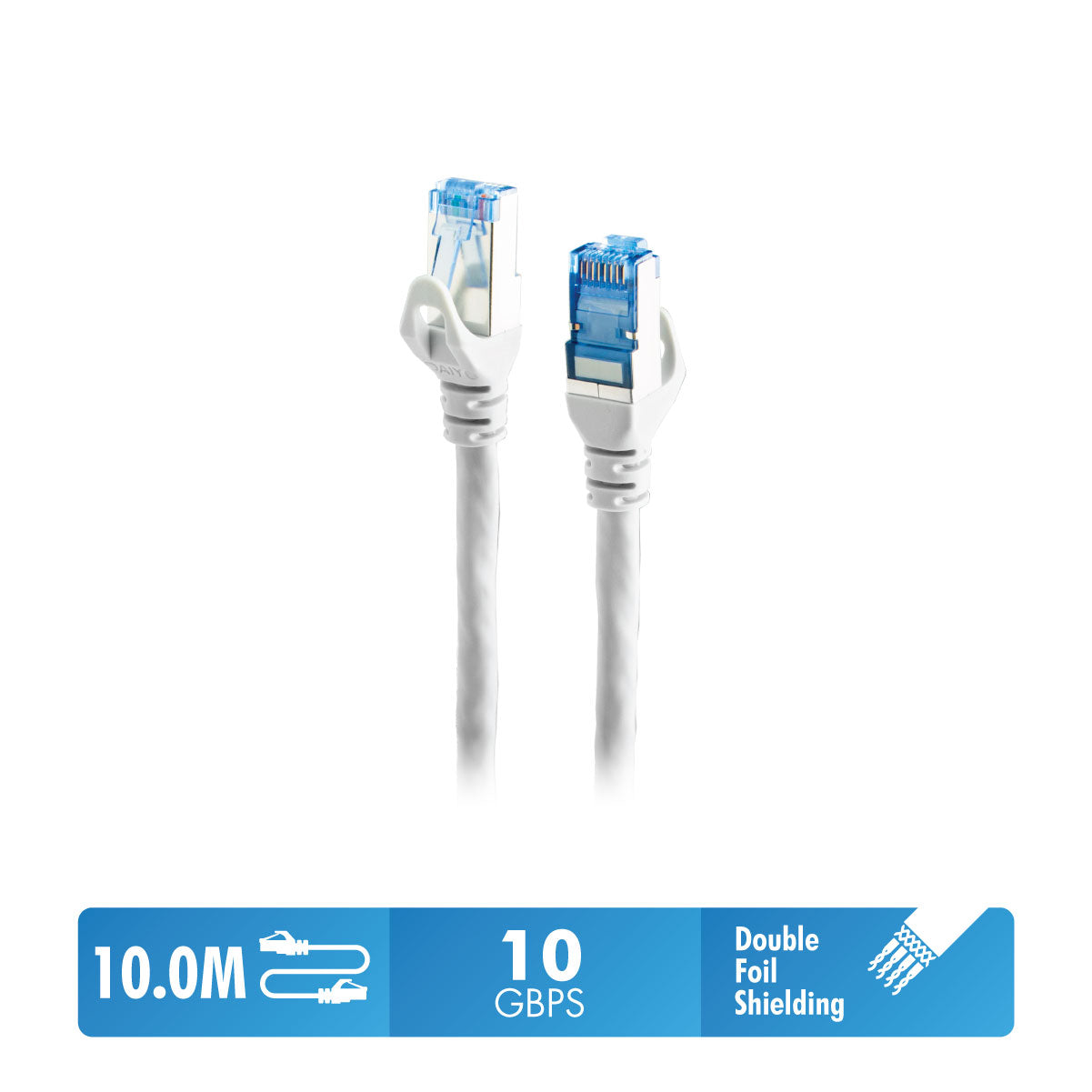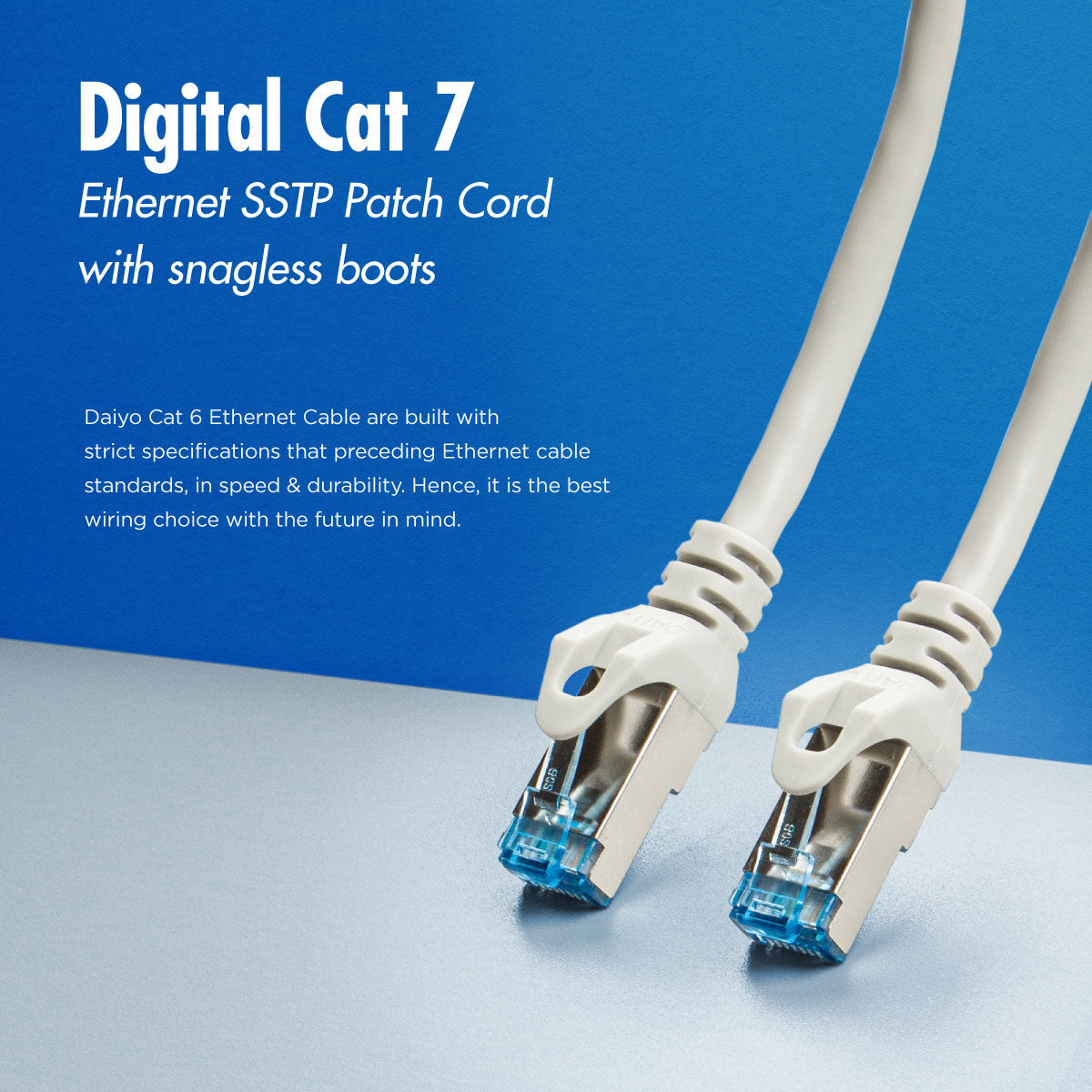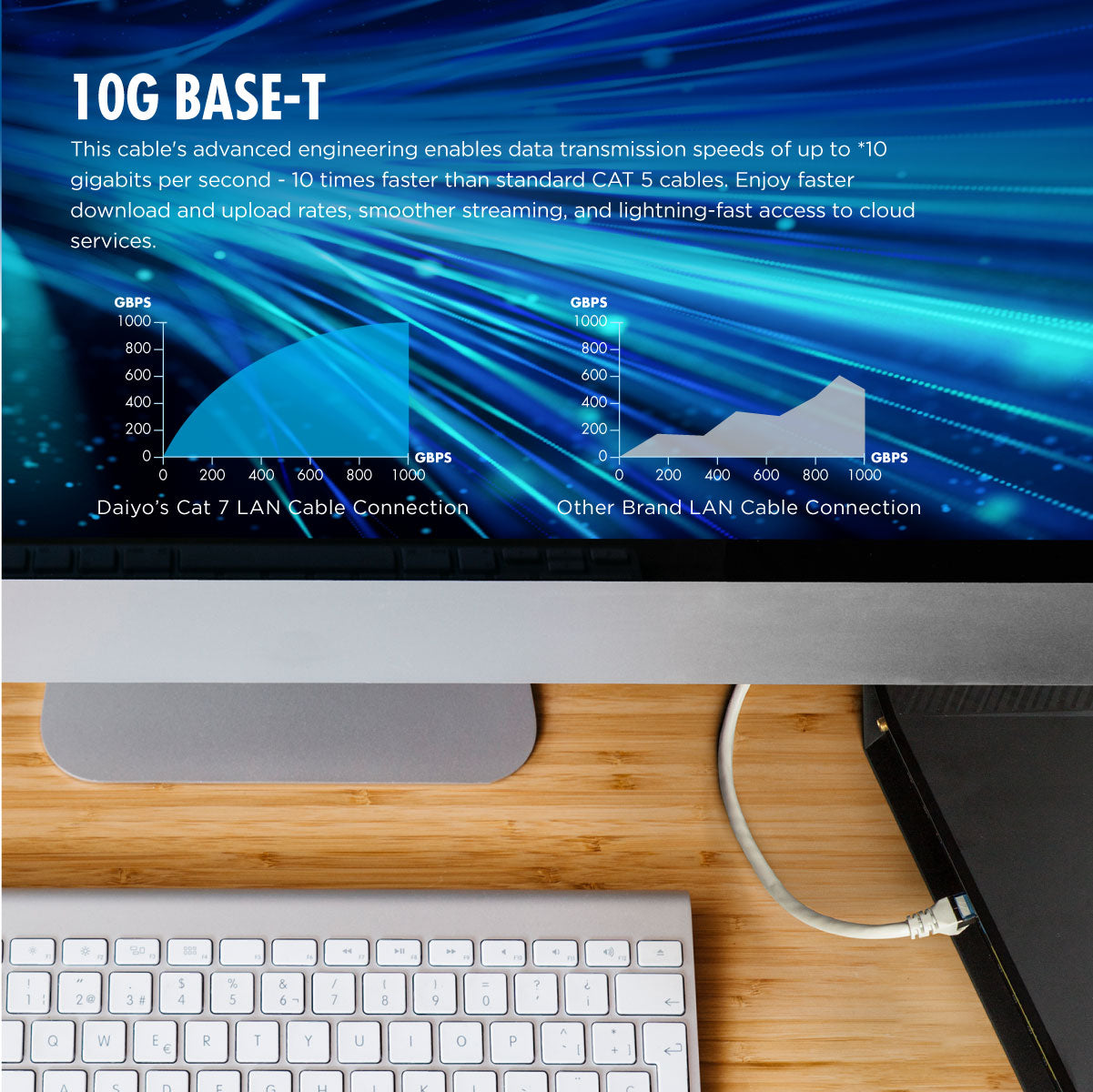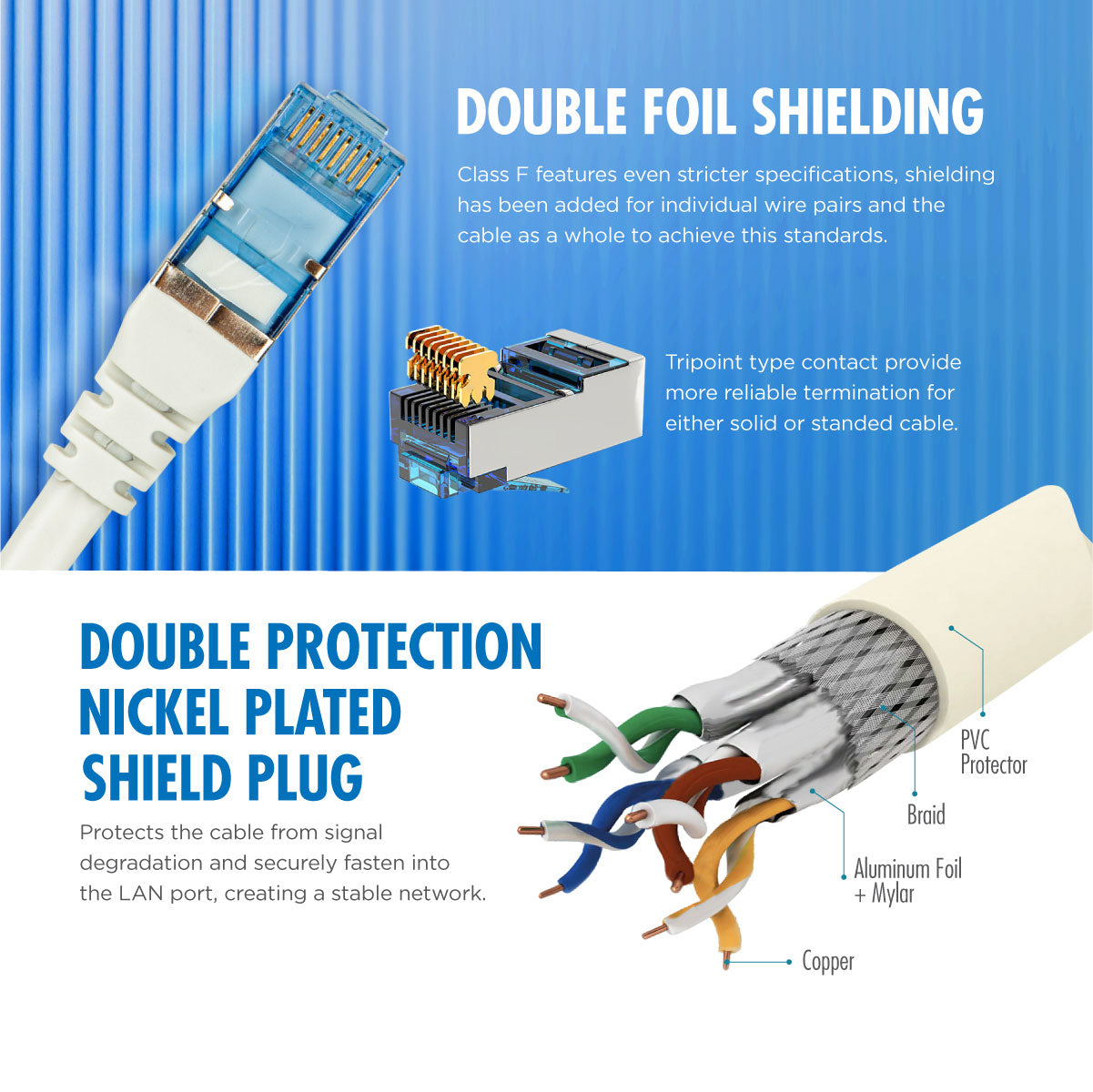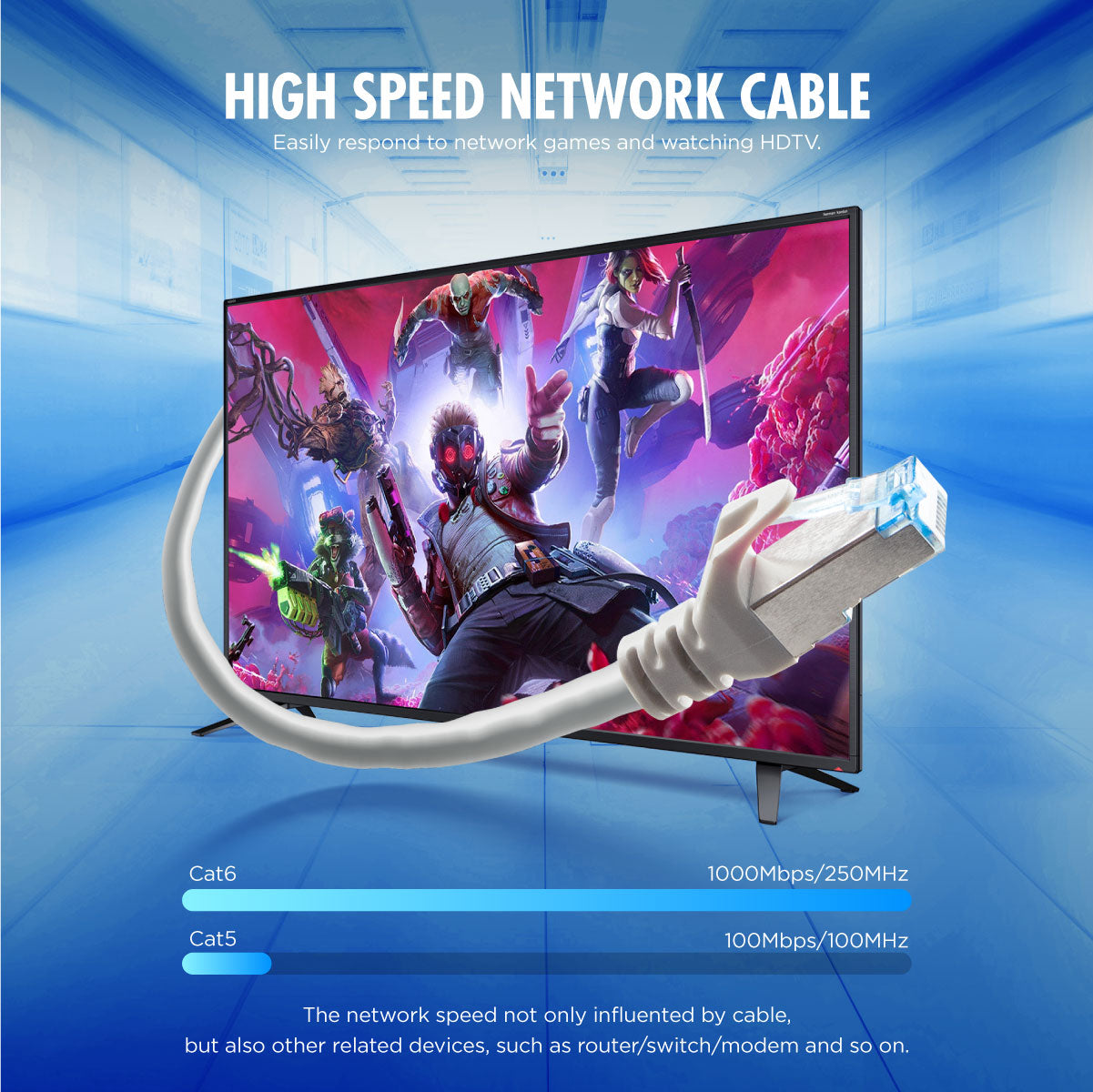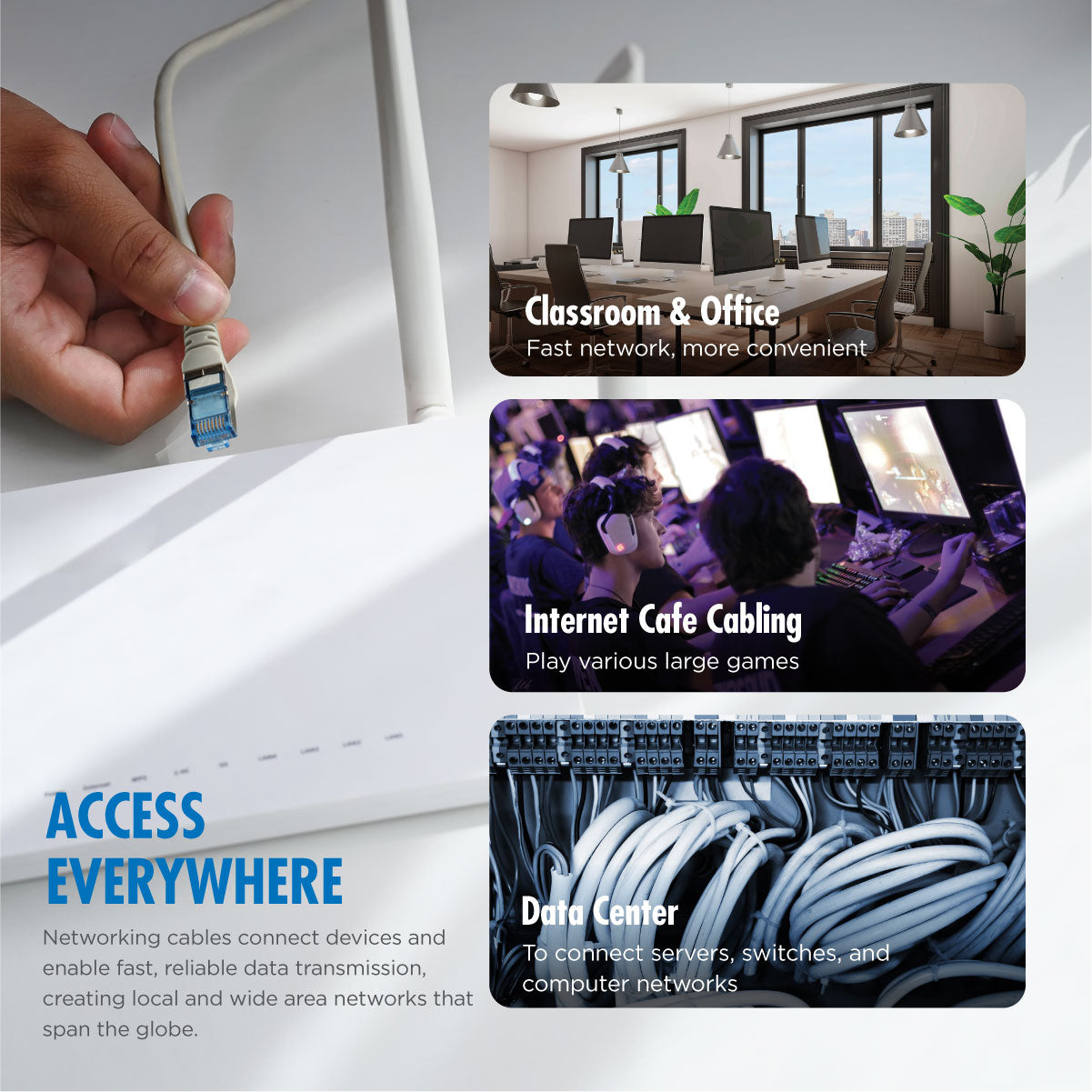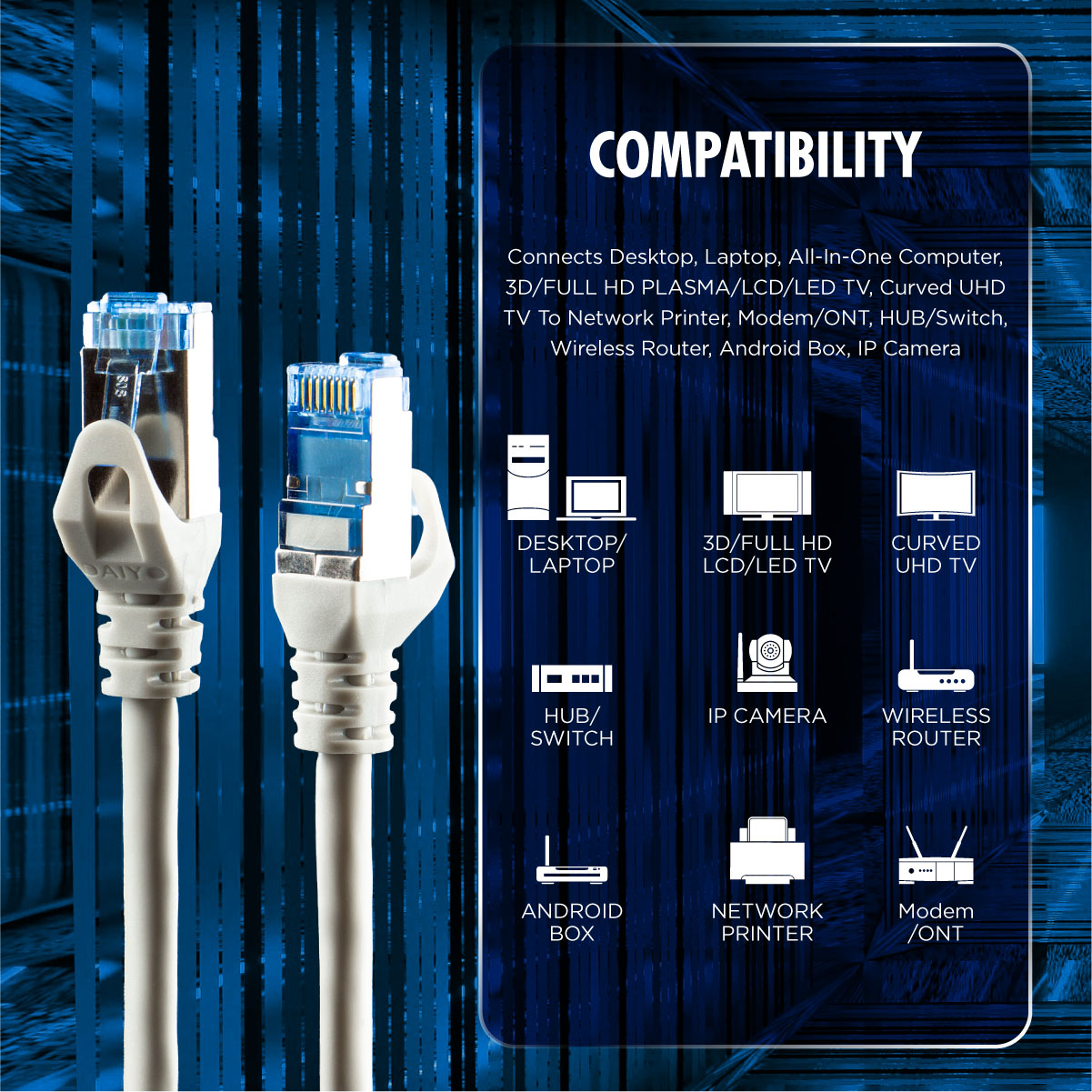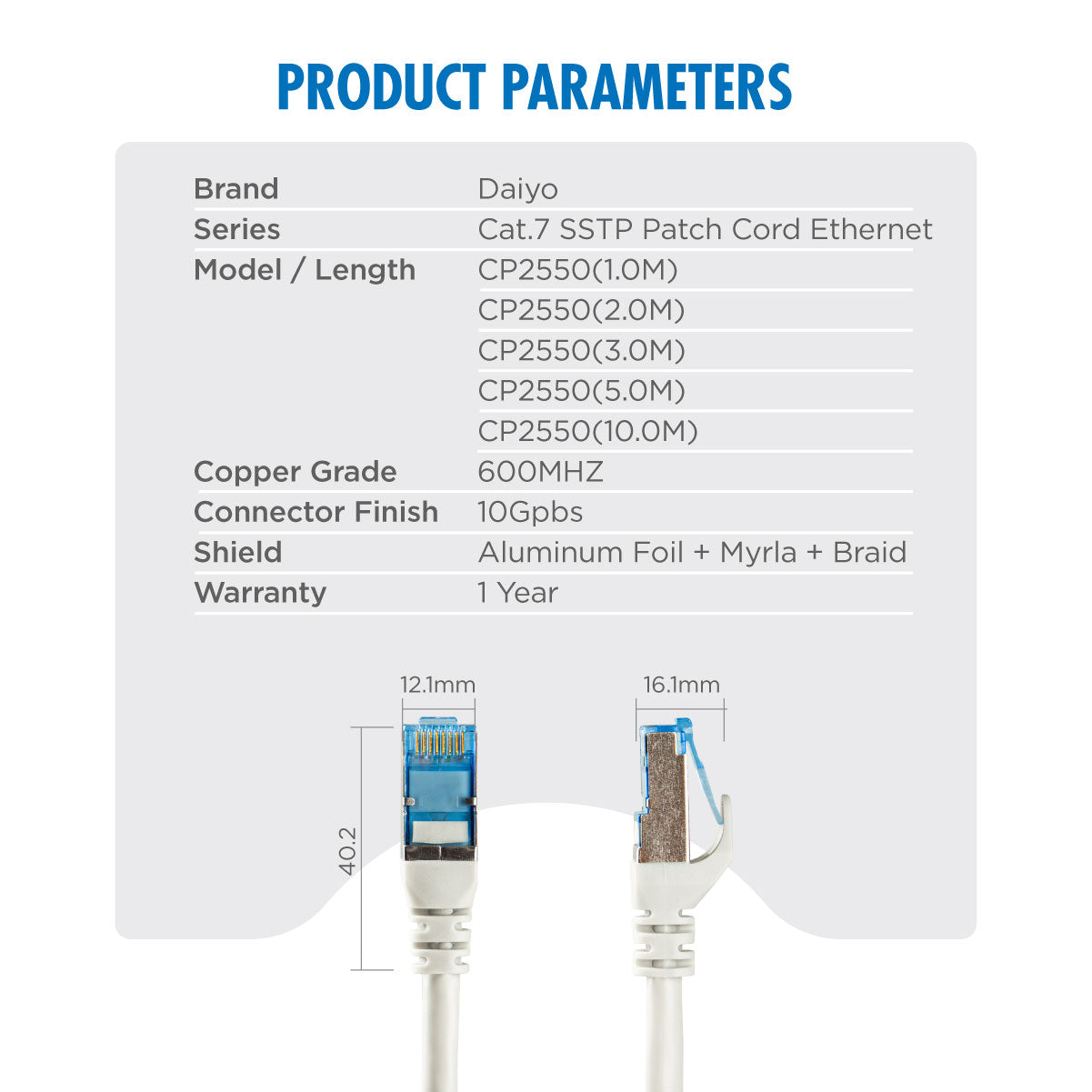 Daiyo CP 2554 SSTP Patch Cord Cat 7 Gigabit Ethernet 10m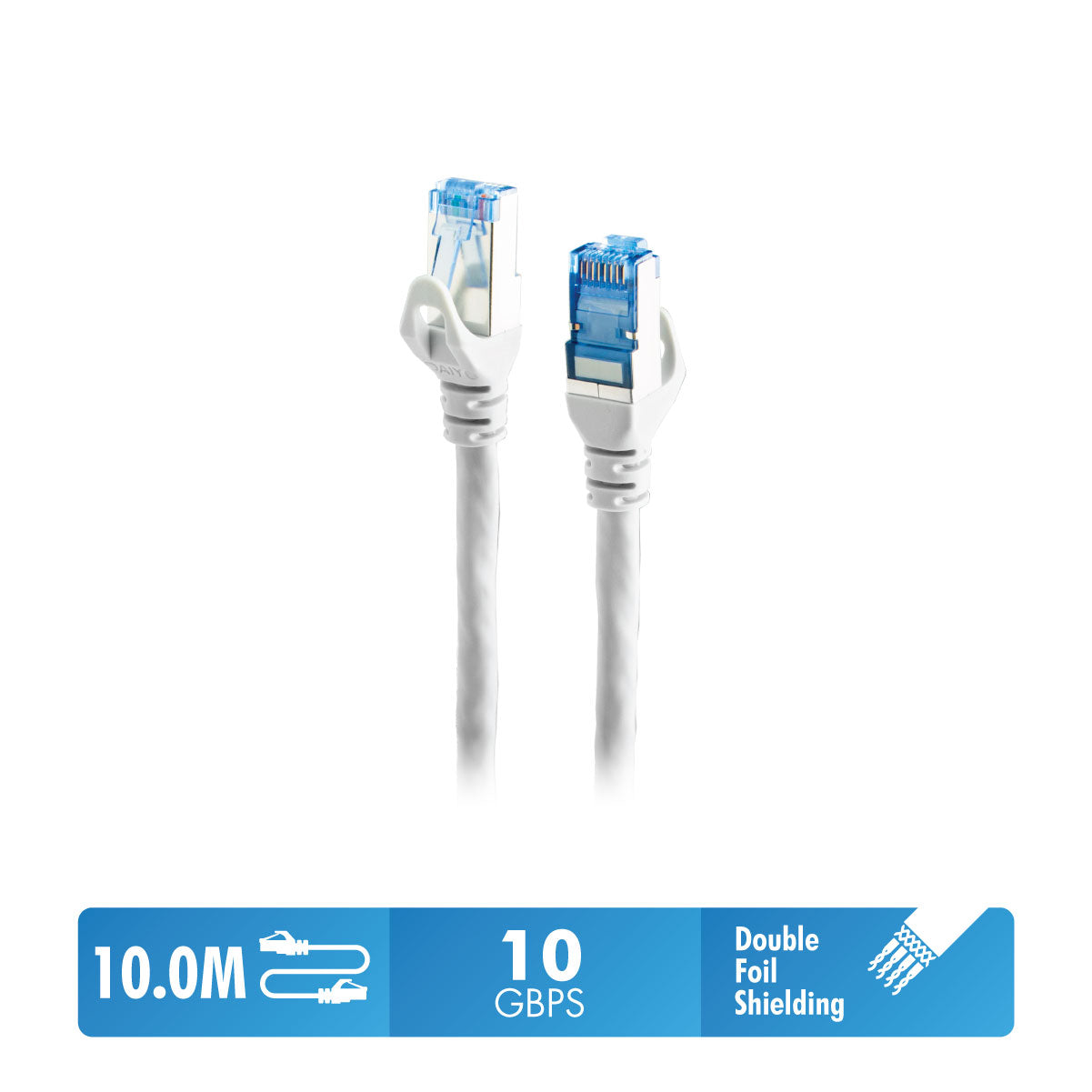 Daiyo's Cat 7 Ethernet cables - the ultimate solution for lightning-fast internet speeds! Engineered with precision and crafted with care, these cables are built to enhance your online experience like never before.

With blazing fast speeds of up to 10Gbps, you'll never have to worry about slow connections or buffering again. Our Cat 7 Ethernet cables are designed to deliver top-notch performance, whether you're streaming your favorite movies, gaming with friends, or working from home.

Not only are our cables lightning-fast, but they're also incredibly durable. Made with high-quality materials and expert craftsmanship, our Cat 7 Ethernet cables are built to withstand the wear and tear of everyday use, ensuring that your internet connection remains stable and reliable for years to come.

So why settle for a subpar internet experience? Upgrade to Daiyo's Cat 7 Ethernet cables and take your online adventures to the next level!

10 Gigabit
SSTP Double Foil Shielding
Nickel Plated Shield Plug
Backward Compatibility
Daiyo's Cat 7 Ethernet cables - the ultimate solution for lightning-fast internet speeds! Engineered with precision and crafted with care, these cables are built to enhance your online experience like never before.
With blazing fast speeds of up to 10Gbps, you'll never have to worry about slow connections or buffering again. Our Cat 7 Ethernet cables are designed to deliver top-notch performance, whether you're streaming your favorite movies, gaming with friends, or working from home.
Not only are our cables lightning-fast, but they're also incredibly durable. Made with high-quality materials and expert craftsmanship, our Cat 7 Ethernet cables are built to withstand the wear and tear of everyday use, ensuring that your internet connection remains stable and reliable for years to come.
So why settle for a subpar internet experience? Upgrade to Daiyo's Cat 7 Ethernet cables and take your online adventures to the next level!
10 Gigabit
SSTP Double Foil Shielding
Nickel Plated Shield Plug
Backward Compatibility
This product has no reviews yet.
FAQ
Use this text to share information about your product or shipping policies.
How long will it take to receive my order?

We offer fast and reliable shipping options, and delivery times vary depending on your location and the shipping method you choose at checkout. Standard shipping typically takes 2-5 business days, while expedited shipping options are available for faster delivery.
Does Daiyo offer international shipping?

Yes, we offer international shipping to select countries. Shipping times and fees may vary depending on your location.
 How can I track my order?

Once your order has shipped, you will receive a tracking number via email that you can use to track your package online.
What is Daiyo's warranty policy?

We stand behind the quality of our products and offer a 1-year warranty on all Daiyo products. If you experience any issues with your product within the warranty period, please contact us for assistance.
What does the Daiyo warranty cover?

Our warranty covers defects in materials and workmanship for 1 year from the date of purchase. It does not cover damage caused by misuse, accidents, or normal wear and tear.
How can I contact Daiyo customer service?

You can contact our customer service team by email wecare@daiyo.sg. Our team is available to assist you with any questions or concerns you may have about your Daiyo products.
What is Daiyo's return policy?

We offer a 7-day return policy on all Daiyo products. If you are not satisfied with your purchase for any reason, you may return it for a full refund or exchange within 7 days of purchase. Please note that the product must be in its original condition and packaging to qualify for a return.
Our customer support is available Monday to Friday: 9.30am-5:30pm.
Average answer time: 15mins